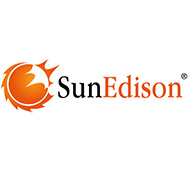 Get a Nest thermostat
with your solar panels.
With a SunEdison Power Purchase Agreement you can get free solar panels with free installation and free maintenance. You pay for the power you produce, not the equipment or labor.
Sign up today and SunEdison will give you a $249 Nest Learning Thermostat at no cost, plus free professional installation.
Meet the 3rd generation Nest
Learning Thermostat
A Nest thermostat programs itself, automatically helps you save energy when you're away and can be controlled from anywhere. And when you sign up with SunEdison, they'll install a Nest thermostat at no cost.
Auto-Schedule
No more confusing programming. Nest learns the temperatures you like and builds a personalized schedule for your home.
Home/Away Assist
Don't waste energy heating or cooling an empty home. Nest automatically saves energy when you're away.
Energy History
The more you know, the more you can save. See how much energy you've used in the last 10 days.
Remote control
Change the temperature from anywhere with your phone, tablet or laptop.
A Nest thermostat works in most homes with low voltage systems—make sure it'll work in yours. Most people install it themselves in 30 minutes or less.
Meet SunEdison
SunEdison is the world's largest renewable energy development company. They make solar systems customized for your home so you can take control of your energy costs.
Here's how it works:
A SunEdison home solar expert will work with you to design a solar power system for your roof. Consultation is free and there are no upfront costs.
Every system comes with high-performance panels and a 20-year warranty, plus locked-in energy rates so you don't get trapped by rising energy costs.
SunEdison also provides you with complete professional installation for your solar system and your Nest thermostat.
Find out if solar is right for you.
This deal is available to qualified residential customers in California. You just need a compatible HVAC system.