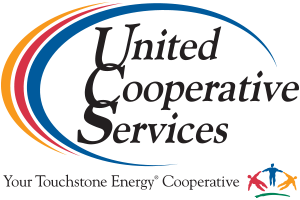 Get paid up to $110 to be energy efficient.
A Nest thermostat learns what temperatures you like so it can keep you comfortable and help you save energy. Now it can do even more.
Sign up for the Rush Hour Rewards program to get a $50 bill credit after the first summer season and $15 for each month of participation. Rush Hour Rewards helps you use less energy on hot summer afternoons, while allowing you to stay comfortable and in control.
Sign up
Maximize your savings. Minimize your energy bill.
Rush Hour Rewards
United will pay you to use less energy when everyone else is using more. And your Nest thermostat can do it automatically.
Here's how it works:
United wants to lower demand during energy rush hours, those hot summer afternoons when everyone's cranking up the air conditioning.
A Nest thermostat can help you use less energy by cooling your home down ahead of time and tweaking the temperature up to three degrees during the rush hour.
You're in control. If you're home, Nest won't let it get too hot. But if you start to feel warm, you can change the temperature at any time.
Learn more about Rush Hour Rewards >
Here are all the details.
Rush Hour Rewards
United will give you a $50 bill credit after the first summer season when you enroll in Rush Hour Rewards. Plus you'll get $15 for each summer month you are enrolled – up to $60 a year for each Nest Learning Thermostat in your home.
There will be a maximum of 15 three-hour rush hour events each summer. Rush hours will occur between 3:30 and 6:30 p.m. on weekdays or weekends. You'll only get one rush hour event a day, and there will never be more than three rush hour events per week.
Sign up