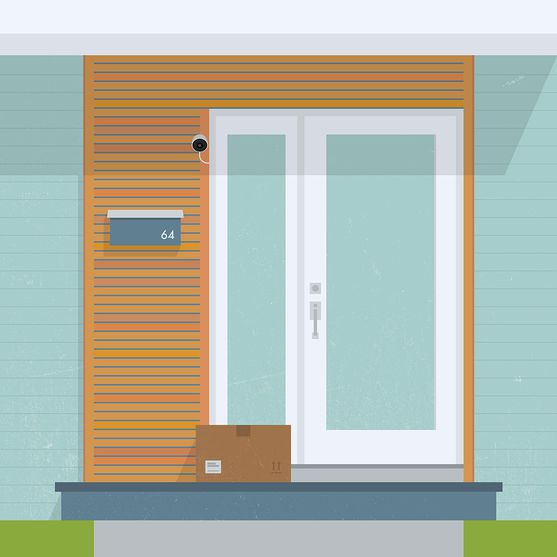 It's Black Friday, and the shoes that have been sitting in your shopping basket for months are finally on sale. So of course you buy them with express delivery because, let's be honest, you've already waited long enough.
Two days later, the long-awaited parcel is delivered straight to your doorstep. But by the time you get home from work, it's gone.
Parcel theft is an unfortunate reality for many people, especially during the festive season. According to a survey by the Schorr Packaging Corporation, three out of ten respondents said that they've had a parcel stolen. And in 2016, 11 million parcels were poached, according to Package Guard.
Thankfully, Nest Cam security cameras are here to help.
With 24/7 streaming, you'll never miss a moment. If a parcel thief approaches, you'll receive an alert on your phone,* so you can scare the scoundrel away by sounding a warning through the camera's built-in microphone. If that doesn't deter the thief, if you have Nest Aware, you can create a clip to share as evidence with the police. And with the new Nest Cam IQ outdoor, you can even see if a person on your porch is a stranger or a familiar face bearing fruit cake (Nest Aware subscription required).
Grinches, you've been warned.
*Mobile notifications, and video streaming and recording, require working Internet and Wi-Fi. Person alerts requires a Nest Aware subscription on Nest Cam Indoor and Nest Cam Outdoor, but is included with the device on Nest Cam IQ cameras. Basic motion and sound alerts are free with all Nest Cams.