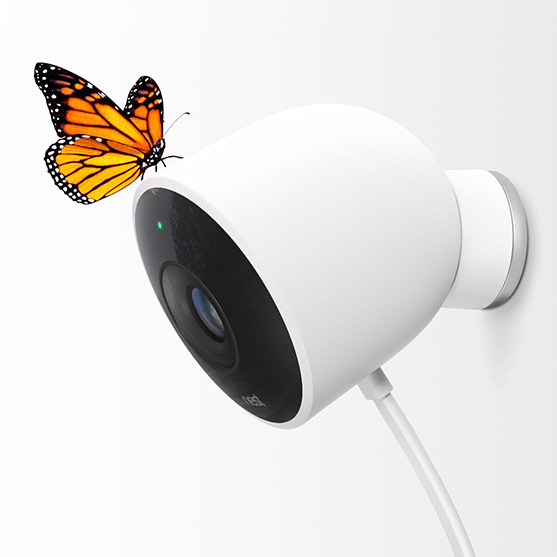 Ever since we launched Nest Cam, there's one thing that people have been asking for. Over and over again, we've heard: Why can't I put it outside? It makes sense. Home is more than just what's inside your walls – it's your front door, your back garden, your side patio. And we want to help you look after all of it. Imagine if you could see someone coming before they broke in.
Say hello to Nest Cam Outdoor.
Nest Cam Outdoor can do all the things that Nest Cam Indoor does, and it's fully weatherproof, so it works in the snow and the rain. It's easy to install by yourself on brick, render or wood. It even has a magnetic mount so that you can stick it onto guttering. And it's beautiful.
What's even more beautiful is that Nest Cam Outdoor automatically works with the rest of your home. If Nest Cam Outdoor notices any activity, your Philips Hue or LIFX light bulbs can switch themselves on to make it look as if someone's at home.
Nest Cam Outdoor will be on the shelves this autumn. If you're in the US or Canada, you can pre-order yours now on the Nest Store or at Best Buy and other retailers. If you live in Europe, you'll be able to get it later this year.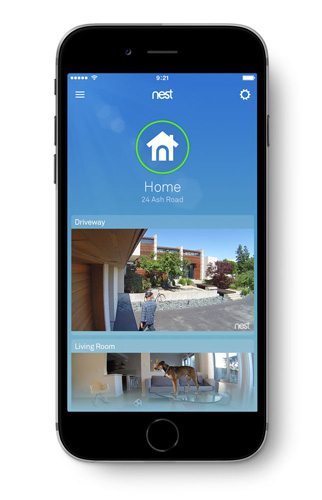 The Nest app experience has improved too. When you open the app, you'll now get a full view of all your live camera feeds straight away. We've also organised your Nest products room by room, the same way that you experience your house.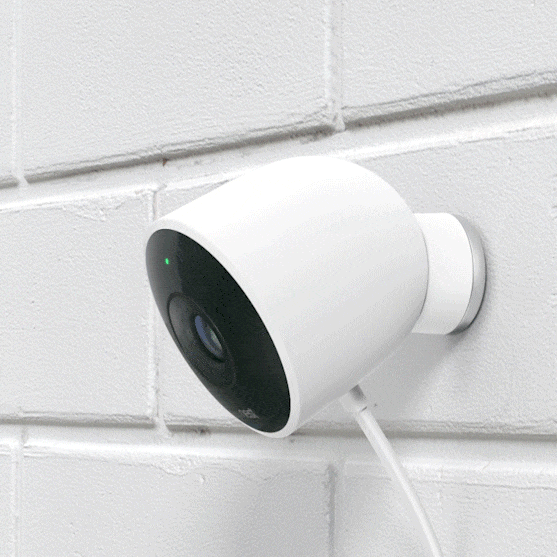 And we have another big announcement. After a year of field testing and sharpening our algorithms, we're launching person alerts in September.
In the past, Nest Cam was only able to notify you of motion and sound. Now, with a Nest Aware subscription, Nest Cam can use powerful cloud algorithms to determine if there's a person in the frame and send you a special alert. So you'll know if someone's actually there or if it was just a car passing by – and you'll generally receive fewer false alerts. Nest Cam will even tell you if it thinks it's seen a person but isn't quite sure. All Nest Aware subscribers – including those with Nest Cam Indoor, Dropcam HD and Dropcam Pro – will be able to try it out for themselves this September.
Download the latest version of the Nest app from the App Store or Google Play. Welcome to the future of security cameras.