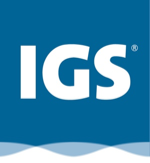 Sign up with IGS and get a Nest Protect at no additional cost.
Protect yourself from the expense of HVAC repairs with a protection plan from IGS Home Warranty. You'll rest easy knowing you have help if your HVAC system breaks down. And, enjoy the added peace of mind that comes from knowing that the Nest Protect smoke and carbon monoxide alarm is helping to keep your home and family safe.
Learn more
The smoke alarm other alarms look up to.
Tells you what and where.

Nest Protect speaks up if there's smoke or carbon monoxide and tells you where it is, so you know what to do.

Get alerts on your phone.

Nest Protect can send a message when there's a problem or the batteries run low.

Every second counts.

The Split­-Spectrum Sensor looks for both fast and slow-burning fires.

Hush from the Nest app.

Just burned the popcorn? Silence the false alarm with your phone, not your dish towel.
Here are all the details.
HVAC protection from IGS Home Warranty
Here's how it works:
IGS will give you a Nest Protect smoke and CO alarm when you sign up for a 24-month HVAC protection plan
$24.95 a month, up to $3,619 in coverage
No home age restrictions or home inspection required
No service call fees or deductibles
You must own your home and have central air conditioning and heating
Offer is subject to terms and conditions available from IGS Home Warranty. Visit
their website
for more information.
SIGN UP