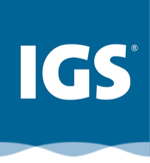 Sign up with IGS and get a Nest Learning Thermostat at no additional cost.
Protect yourself from the expense of HVAC repairs with a protection plan from IGS Home Warranty. You'll rest easy knowing you have help if something breaks down.
Learn more
Meet the 3rd generation Nest Learning Thermostat
Auto-Schedule
No more confusing programming. Nest learns the temperatures you like and builds a personalized schedule for your home.
Home/Away Assist
Don't waste energy heating or cooling an empty home. Nest automatically saves energy when you're away.
Energy History
The more you know, the more you can save. See how much energy you've used in the last 10 days.
Remote control
Change the temperature from anywhere with your phone, tablet or laptop.
Here are all the details.
HVAC protection from IGS Home Warranty
Here's how it works:
IGS Home Warranty will give you a Nest Learning Thermostat when you sign up for a 24-month HVAC protection
$24.95/month, up to $3,749 in coverage
No home age restrictions or home inspection required
No service call fees or deductibles
You must own your home and have central air conditioning and heating
Visit IGS for more plan details
Offer is subject to terms and conditions available from IGS Home Warranty. Visit
their website
for more information.
SIGN UP