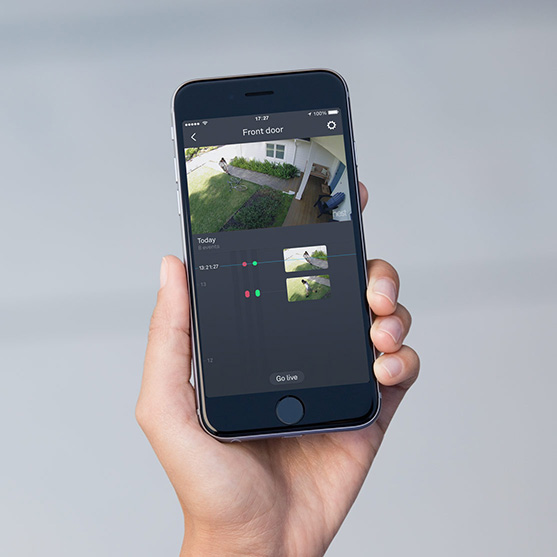 On its own, a camera is just a pair of eyes. Even if those eyes are really good, security requires more than eyes. It needs brains. Lots of brains. The best security camera marries outstanding hardware with sharp algorithms that can work out what's happening and deliver important information to you quickly.
Today, it all comes together. Nest Cam Indoor has always had 24/7 streaming, Talk & Listen and Activity Alerts. Now you can go outside your home with Nest Cam Outdoor, and we're also adding Sightline and person alerts. This combination of hardware and software features is revolutionary. With today's software update, you now have what we think is the best security camera on the market – whether you have a Dropcam, Nest Cam Indoor or will be buying a Nest Cam Outdoor in the autumn.
Sightline is a new app feature that shows you what Nest Cam has seen and lets you speed through days of recorded video in seconds. It pulls out key moments automatically so that you don't waste time digging through footage. Looking for the moment when someone opened the gate two days ago? No problem.
Person alerts are also changing the game. If you have Nest Aware, Nest Cam can now tell if the activity it's seeing is a tree swaying or someone going into your house. So if it sees a person, you'll receive a special alert. Nest Cam can even tell you if it's sure that it's a person or just suspects that it is.
Open the updated Nest app and here's what you'll see: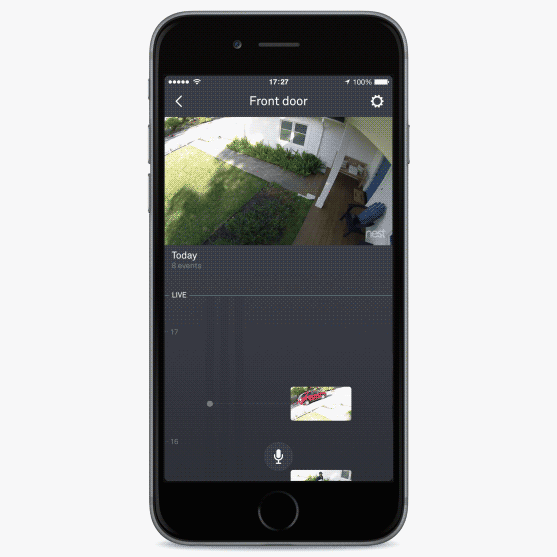 Free 3-hour history for all. For the first time ever, Nest Cam owners without Nest Aware will get a glimpse into the past with Sightline's free, three-hour snapshot history. So even if you miss an alert, you'll still receive a snapshot of what happened. Sightline's algorithms look at all movement and sound, and group activity into events. They'll then show you how long they lasted and a key image of the action.
Sightline with a Nest Aware subscription gives you even more.
Time travel at your fingertips. Sightline puts all your video history into a single timelapse that you can stop and start at will. Just swipe with one finger to see the video rewind. When you see something interesting, release and it will start playing. No tedious digging and guessing to find the moments that you care about.
Snapshots of key moments. Sightline highlights all the key moments with photos, so you can see straight away if the event's worth reviewing. And you don't just get a random thumbnail. It automatically finds the frame that best shows what happened – when the window broke or the postman dropped off your parcel – and zooms in on the action.
What, when and in which Activity Zone. Maybe you don't care about the hallway but want to know whenever the back door is opened. Sightline marks not just when activity started and ended but also in which of your Activity Zones the event took place. So you can easily spot the events that you're looking for.
All the magic you don't see. Your Nest Cam captures up to 2.6 million high-definition frames a day, which is a lot to scan through. Sightline's innovative algorithms narrow that down to the most relevant frames, so you can see each day's story quickly and seamlessly without missing a beat.
Starting from today, Sightline is available to all Nest Cam and Dropcam owners with the updated Nest app.