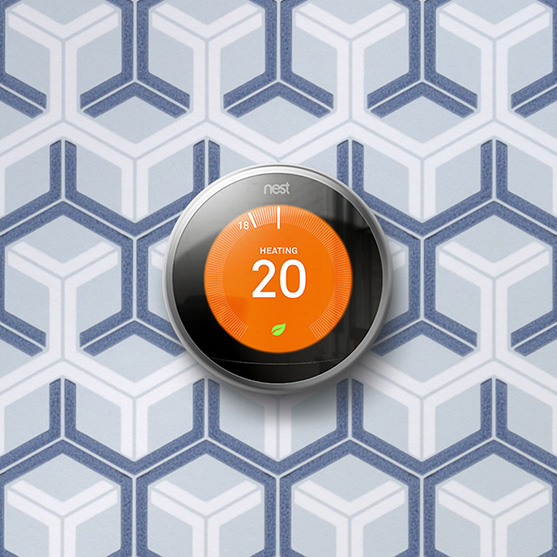 People love the Nest Learning Thermostat because it can help save energy. In the UK, it won the H&V News award for Domestic H&V Product of the Year. In the Benelux countries, the Nest Thermostat was honoured by Tweakers in its Best Products Awards. And most importantly, since 2011, the Nest Thermostat has saved over 7.5 billion kWh of energy in millions of homes worldwide.*
But every country is different. So is every home. And even every heating system. That's why we designed the new 3rd-generation Nest Learning Thermostat for Europe to work even harder to make every home cosy and save energy.*
Hot water control
Now you can control your hot water tank from the Nest Learning Thermostat. It comes with a schedule already set up for you, but you can always adjust it from the Nest app. For weekend visitors or extra time in the shower, you can give your hot water a boost when you need it. And when you're away for a few days, Auto-Away turns off your hot water to help save energy. Why keep it on when you're not even at home?
OpenTherm technology
Nest now uses OpenTherm to enable two-way communication between compatible boilers and the 3rd-generation Nest Thermostat. The Nest Learning Thermostat continues to get better over time through software updates, and the addition of OpenTherm technology will support new features to deliver even more comfort in the future.
New design
With a bigger, sharper display and a slimmer, sleeker design, the Nest Thermostat is more beautiful than ever. A fantastic new feature, Farsight, shows you the temperature that you've set, or the time, big and bright on the display. It senses when you come in and lights up so that you can see it from across the room. You can even choose an analogue or digital clock face.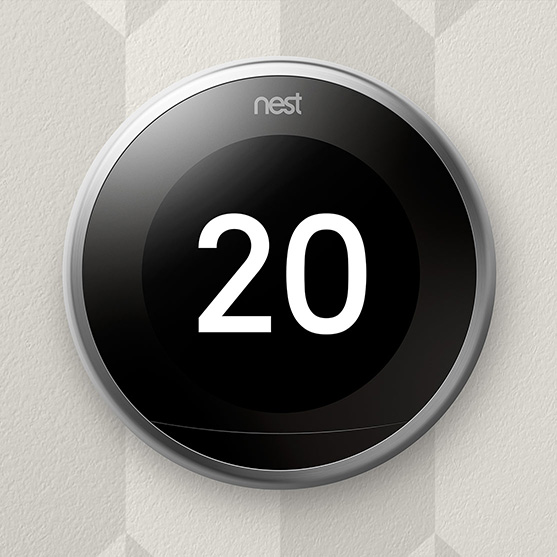 The Nest Learning Thermostat is even better at learning about you and your home. It gets to know your schedule and the temperature you like so that it can program itself. It knows how long it takes for your home to warm up or cool down, depending on the temperature outside. And when you're away, the Nest Thermostat turns itself down so that you're not heating an empty home.
You can see how much energy you use every day in your Energy History on the Nest app. Get tips and insights every month in your Home Report to help you save more. And you can control your thermostat from anywhere on your phone, laptop or tablet.
Of course, the Nest Thermostat works with other Nest products. If Nest Protect senses carbon monoxide (CO), the Nest Thermostat will turn off your heating system, a common source of CO leaks. If Nest Protect sounds an emergency alarm or gives you a Heads-Up, it can send a message to your Nest Thermostat over Wi-Fi so that you can see what's going on. And when you set your Nest Thermostat to Away, your Nest Cam can turn on automatically. It even starts recording, if you have a Nest Aware subscription.
Nest connects with all kinds of products, such as lights, appliances, fitness bands and even cars, to keep you comfortable and safe and to help you save energy. Going on holiday? The Nest Thermostat knows when you're away, so your lights could turn on and off as if you're at home. That's just one way in which Nest works with the things that you use every day, and there's something new every day. Just look for the Works with Nest logo.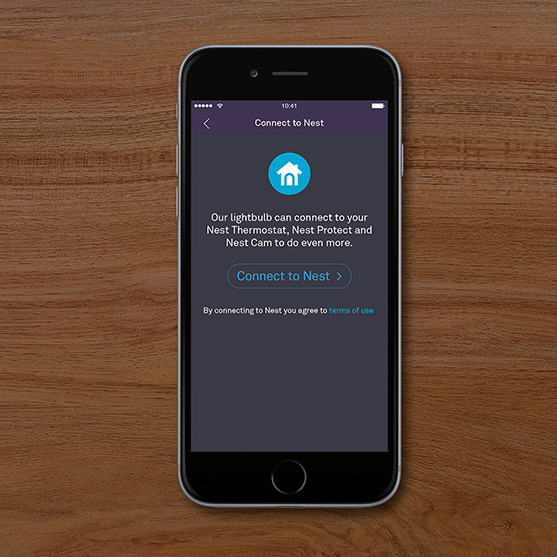 You can buy the Nest Learning Thermostat on nest.com/uk for £249 (including VAT or taxes). In Europe, it's available in over 2,500 retail shops, and as of today, 20,000 Nest Pros install the Nest Thermostat. And these numbers just keep growing.
Nest has also teamed up with energy partners to help you save energy. Learn about our exclusive offers and incentives in your area. And if you ever have questions, our customer support team is ready and waiting, seven days a week.
Article updated to better describe OpenTherm compatibility.
*Energy savings are not guaranteed and depend on energy usage, weather and other factors. Total kWh savings are calculated compared to what customers would have used if they had left their thermostats at a constant temperature. Learn more at nest.com/uk/savings