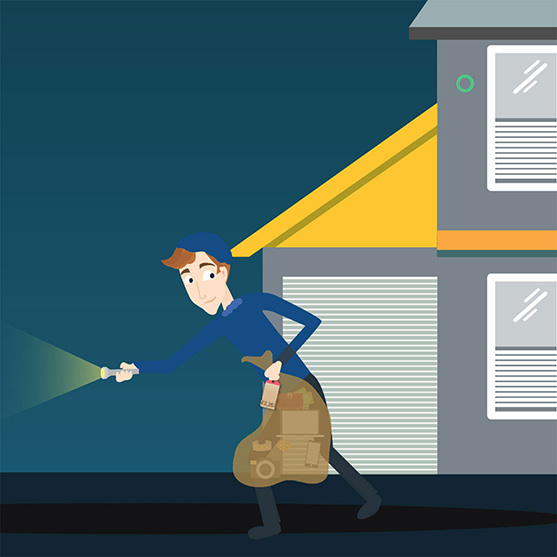 November is an important month in Britain for a lot of reasons. From Remembrance Day to bonfire night to the start of Movember – it's a time to reflect, to spend time with family and to grow a moustache.
But according to a brand new report from Nest, it's important for another reason – the start of 'Burglary Season'.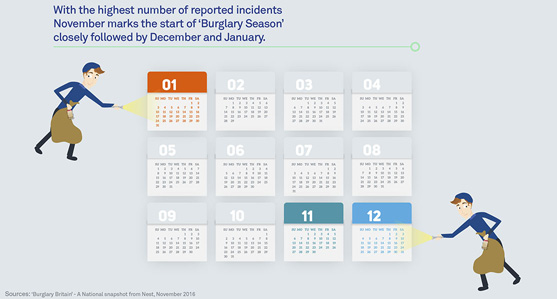 There were just under 700,000 burglaries reported in Britain last year alone, and although they span the country, thieves are concentrated in certain areas.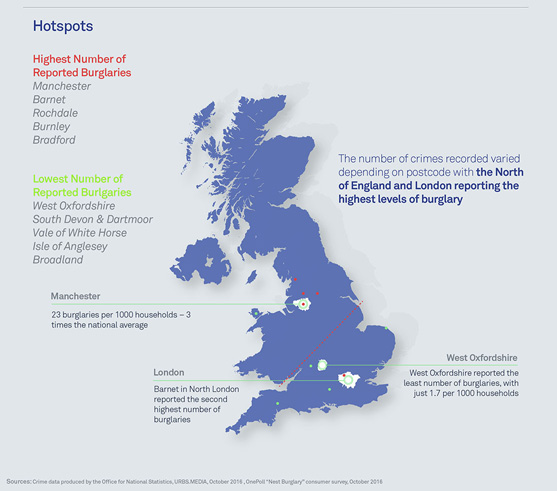 We also found that most thieves don't need to sneak. 52% come through the front door. Another 23% find an unlocked door to enter a home.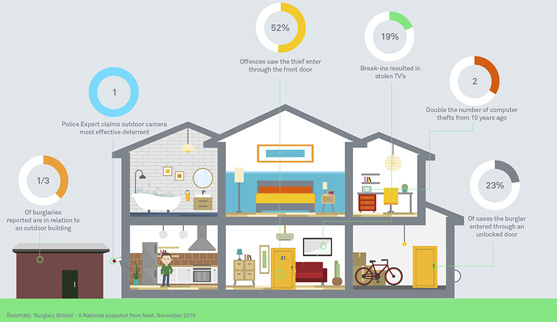 And once inside, the value of property stolen per average burglary was found to be £2,267 – over a month's gross pay for the average UK earner – with certain items being preferred for their high resale value.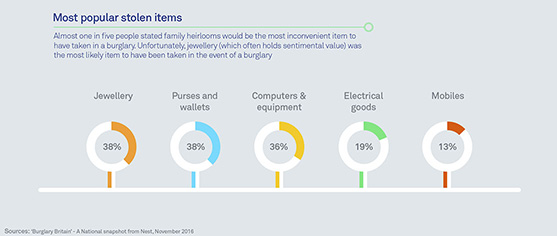 However, most people aren't focused on losing expensive items. The thing that concerns them is the invasion of privacy.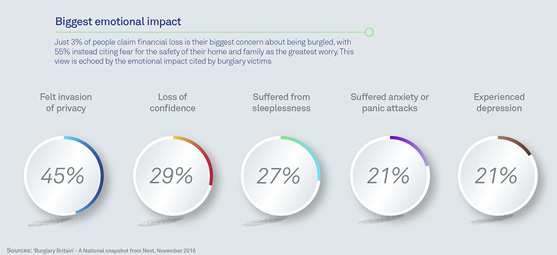 Home security experts Colin Port, a former police chief, and Michael Fraser, a former burglar, developed 10 top tips for helping to make your home less appealing to criminals ahead of burglary season.
DON'T leave valuables on show through your windows.
DON'T advertise you have pets in the house – it's a sign you don't have an alarm.
DON'T leave tools outside your home that could be used to break in.
DON'T leave calendars or notes that show when you're away near windows.
DON'T let your hedges become overgrown and obscure entrances.
DO make your front door look as secure as possible.
DO invest in visible home security, such as an alarm or camera, to deter thieves.
DO use them. If you have them installed make the most of them.
DO install a letterbox cage so burglars can't reach through and 'fish' for keys.
DO get to know your neighbours – they can be a second pair of eyes for you.
To see more results from our first ever 'Burglary Britain' report, download the full report here.