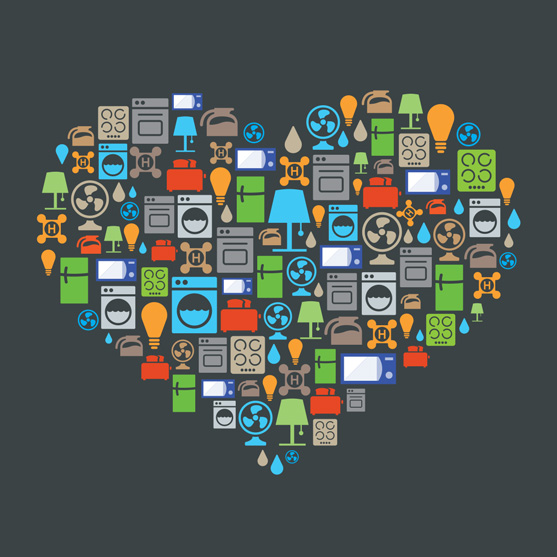 Nest works with just about everything. And we're now working with home products that you probably never realised you could stay connected to.
Like your dishwasher. Or the oven. Or the water heater.
Which is great news, because they can use the most energy in your home and can cause the most damage if left unattended.
Have a look at some of the new products that have joined Works with Nest and are helping to build safer, more thoughtful homes.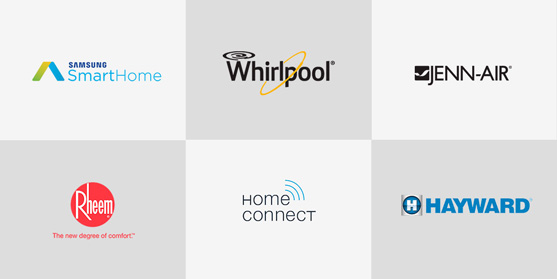 #Whirlpool Nest can automatically tell your dishwasher to start when you've gone out, while your washing machine keeps your clothes fresh until you come back. When you're at home, your washing machine and dishwasher can all run in quiet mode, so you won't be bothered by the noise. And all appliances, including your refrigerator, can shift energy use to less expensive times.
#Jenn-Air If you forget that your oven or cooker is on and Nest senses that you're not at home, you can receive a notification with an option to turn it off.
#Rheem When you're out, your Econet-compatible electric and gas water heaters can turn themselves down. When Nest notices that you're at home, they can turn themselves back up. And if Nest Protect senses smoke or carbon monoxide, your heating can shut itself off.
#Hayward During an energy rush hour, your Nest Thermostat can tell non-essential pool appliances such as your pump, cleaner and heater to turn off, while essential activities such as chemical balancing and filtering stay on. And it can tell your pool cleaner to turn off when you get home.
#Samsung If Nest notices that you've left, it can tell your Powerbot vacuum cleaner to turn on so that it starts cleaning while you're out. When you come home, it can go back to its charging station.
#Home Connect If Nest notices you've left your house and your oven is still on, Home Connect can send you a notification with an option to turn it off. And when you've been away for a longer period of time, your refrigerator can ask you if you want it to go into eco mode. Also, if Nest Protect senses smoke or carbon monoxide, Home Connect can warn you and shut off your enabled home appliances to prevent them from being damaged.
Want to see more appliances that work with Nest? Take a look at some of our favourites that we've collected for you, here.
Please bear in mind that these products and features may not be available in your country.