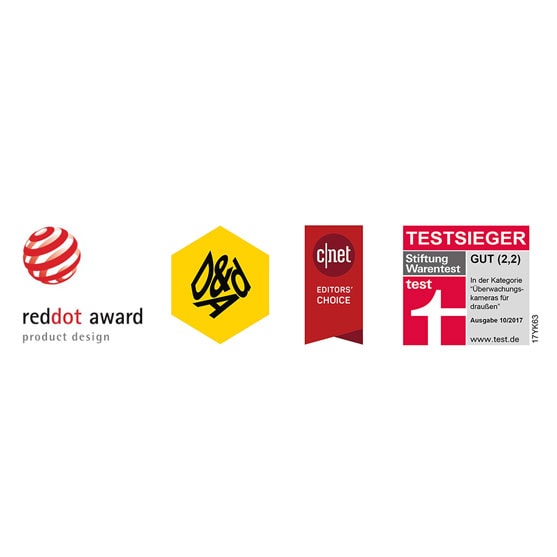 Our mission at Nest is to create a more thoughtful home, one that takes care of the people inside it and the world around it. We combine simple, beautiful and delightful hardware, software and services to solve important problems. And we're honoured when all that hard work is recognised – not just by our customers around the world, but also the wider design industry.
So, we're thrilled to announce that Nest Hello, Nest Secure, Nest Thermostat E and Nest Cam IQ indoor have won the prestigious Red Dot Award: Product Design 2018. We've won this design award before – and are proud to continue to lead thanks to our innovative approach to design.
And then there's D&AD. We won their award, too, for the Nest Secure and Nest Thermostat E product designs.
The Nest Hello video doorbell also won the 2018 CNET Editors' Choice award for the best smart doorbell on the market. And Nest Cam Outdoor was recently recognised by Stiftung Warentest, the German independent consumer organisation, receiving its seal of approval when tested against six competing products.
We're incredibly proud to receive such recognition. And we'll keep working to make homes around the world more secure, comfortable and safer for the people inside.