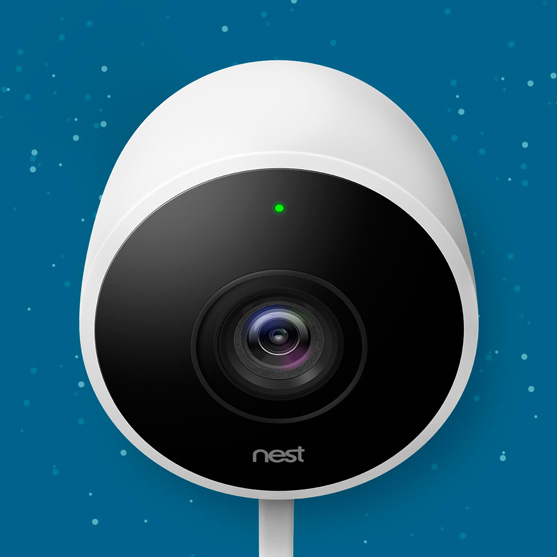 Celebrations. Decorations. Ambitious kitchen undertakings. The festive season is made of memories. With a Nest Aware subscription, you can capture all of them. And now you can share them directly from your phone.
It's your new card for the festive season.
Create an instaclip.
When you tap the clip icon, Nest Cam automatically generates an 'instaclip' of the event. Our algorithms look for the beginning and end of the action and make the clip for you.
2. Press and hold to make a custom clip.
You can also choose where your clip starts and ends. Just press and hold the clip icon for as long as you want the clip to last.
Once you've made a clip, you can share it in one of two ways: create a link to the video or save the file directly to your camera roll. From there, you can easily share it on social media or send it in an email. Show off your fancy dinner. Text Mum the children's reaction to her present. Or send a new kind of card for the festive season.
That's not the only thing that's new. Android phone users have always received a snapshot with their activity alerts so that they could instantly see if they needed to check their cameras. Now iPhone users will receive snapshot alerts as well. And with Nest Aware, they'll get a short video that they can watch within the notification. So you can receive a person alert, see who's there, then go into the app to make a clip immediately.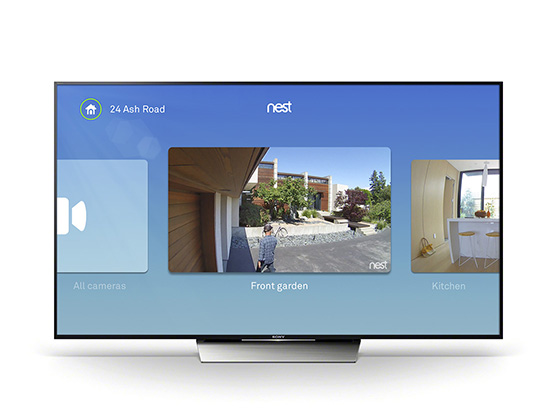 From today, your camera feeds are also available on your Android TV, with Apple TV coming soon. So next time you're deep in a Netflix marathon, you can see who's at the door without having to get off the sofa. Toggle between your live feeds, and even go back through your video history. It's reality TV that you actually care about.
We hope that these new features will help you share the festive season with your loved ones.