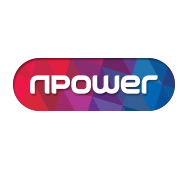 Get a Nest Thermostat for only £189 with npower [Save £30]
Nest and npower have teamed up to help you save energy — whether you're a new or existing customer. With the Nest Thermostat, you can control your heating and hot water from anywhere on your phone, tablet or laptop.
*Terms, conditions and exclusions apply.
Meet the 3rd generation
Nest Learning Thermostat
It's slimmer and sleeker with a bigger, sharper display and hot water control. Farsight shows you the time or the temperature you've set from across the room. And it saves energy.* Because it learns from you. It gets to know the temperature you like when you're at home. And turns itself down when you're away. It even learns how your home warms up or how draughty it is, so it only uses the energy it needs.
Auto-Schedule
Just turn it up and down. Nest learns the temperatures that you like and builds a personalised schedule for your home.
Home/Away Assist
Don't waste energy heating an empty home. Nest automatically helps save energy when you're out.
Hot water
Now you can control your hot water tank. And give your hot water a boost when you need it.
Remote control
Change the temperature and control your hot water tank from anywhere using your mobile, tablet or laptop.
The Nest Thermostat works with most heating systems – make sure that it'll work with yours.